Magic Eden Analysis: Can It Be The Leading NFT Marketplace?
Magic Eden is one of the most intriguing projects in the NFT business: A Solana-based NFT marketplace that aims to compete with in the NFT marketplace scene. Last June, the project raised 130 million dollar investment at a 1.6 billion valuation. 
As of now, it seems that the odds are against Magic Eden: The climate of Crypto Winter feels very cold, and NFT sales are significantly down. Even OpenSea lost 99% of its trading volume since May. On top of that, SOL lost much in value and declined from a worth of 258 dollars per SOL to just 34 dollars today.
However, as we always say, the crypto game is long-term. What works for Magic Eden in the long term? Three notable attributes.
Though OpenSea still leads the NFT market today, Magic Eden leads the NFT trade that is made on the Solana blockchain. Solana is Ethereums' biggest competitor and presents much better scalability and stability. Still, Ethereum was here first and enjoys the "net effect": There are way more ETH holders than SOL holders. 
However, we should remember two things: One, "The Merge" is expected next week, and there is no telling how it will affect the ETH market. Two, sure, Ethereum is the top dog for now, but the crypto market is still finding its balance, and Solana has a chance to be the top Coin in the end. In that case, Magic Eden will undoubtedly benefit from it.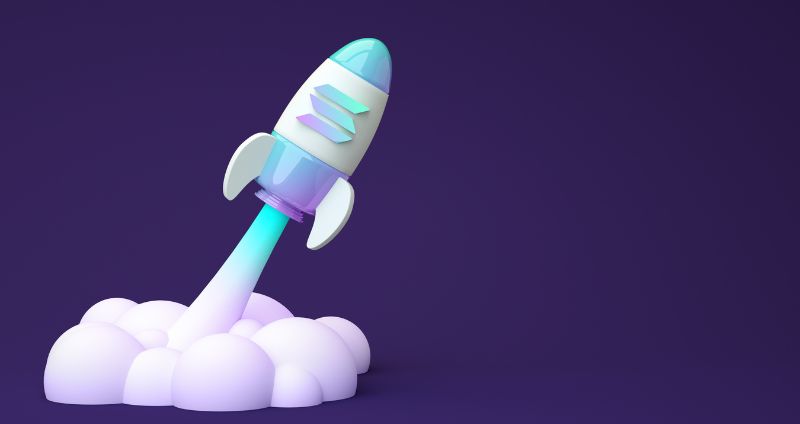 Unlike OpenSea, Magic Eden supports thirteen SOL-based crypto wallets, including multi-chain wallets like MathWallet and Ledger. Magic Eden will soon also support ETH-based Wallets. Furthermore, Magic Eden's UI is a bit more convenient when it comes to buying NFTs and charges a cheaper buying fee (2%, as opposed to 2.5%). Also, since Magic Eden is Solana-based, its gas fees are lower than the Ethereum-based Marketplaces
What is truly surprising is Magic Eden's momentum: As of now, it has a similar or higher growth rate (In unique active crypto wallets that are joining) than OpenSea's. Both platforms are showing about the same numbers, but since OpenSea has been around for more than five years, compared to Magic Eden, which just started exactly one year ago, it is pretty remarkable. It seemed that OpenSea would dominate the market, but now things look less obvious. 
In conclusion, Magic Eden's entering the market could be a serious game changer in the NFT culture since it is Solana-based and challenges Open Sea's hegemonic position.

Don't miss out on having awesome content on every post with the help of Canva, click here to get started.